Viaje al medievo señorial
Itinerario del viaje que proponemos incluyendo el mapa del viaje, los monumentos a visitar por día de operación, las distancias parciales y los kms totales del viaje. Si desea acceder a la descripción completa de algún monumento pulse sobre su foto. Si desea completar y reservar este viaje pulse "Crear viaje a medida"
2 Dias
El viaje que se propone comenzaría en la famosa ciudad de Sigüenza donde, entre otros muchos monumentos de gran interés como su castillo, se halla la famosa catedral de Sigüenza, que posee un estilo a caballo entre el románico y el gótico.
El siguiente punto del viaje sería Atienza, municipio verdaderamente hermoso con su castillo en lo alto, cargado de iglesias románica tales como la de la Santísima Trinidad, San Gil, Santa María del Rey, San Bartolomé y Santa María del Val.
El viaje concluiría en la localidad de Casillas de Berlanga, famosa por poseer el edificio más extraordinario de todo el mozárabe: San Baudelio de Berlanga, verdadera joya del arte altomedieval español, conocida como la "Capilla Sixtina del arte mozárabe".
• Visitas previstas: catedral de Sigüenza, las iglesias románicas de la villa de Atienza y San Baudelio de Berlanga.
• Recorrido total aproximado del viaje: 64 Km.
• Tipo de estancia recomendada: Alojamientos Rurales en el
entorno de Guadalajara.
Mapa del viaje
Provincias de la Ruta:
Guadalajara
Soria
Guía del viaje
Día 1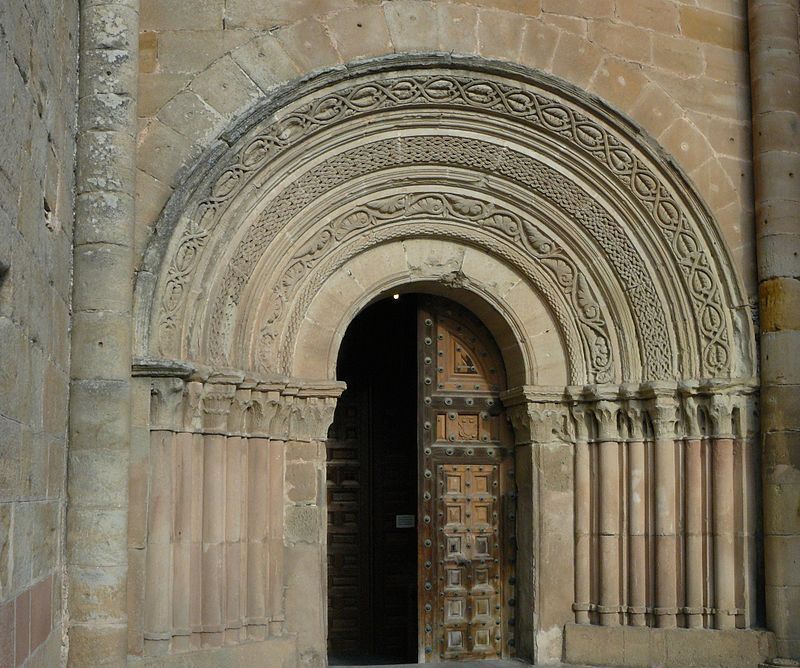 Sigüenza's cathedral was a building of fullly Romanesque take-off (initiated in the sixth decade of the 12th century) with head-board of five staggered semicircular apses. It developed until 1221 in a style that we might name tardorrománico or "protogótico" and that is reflected in the walls perimetrales by windows of half a point and the part to go down the western front with his three still Romanesque front pages.
De las catorce iglesias parroquiales que poseyó Atienza sólo perduran restos románicos en cinco y sorprendentemente son de gran heterogeneidad, probablemente porque se construyeron en diferentes fechas de los siglos XII y XIII, recibiendo dispares influencias. Nos referimos a las antiguas iglesias de la Santísima Trinidad,San Gil, Santa María del Rey, San Bartolomé y Santa María del Val.
Día 2
It is the most extraordinary building in all Mozarabic. Its outside is very simple, its inside, amazing: a nave with a central palm tree from which eight arches stem out that support the vault, the apse on the eastern side and a "small mosque" on the western half with five vaulted naves upon horseshoe arches that support the choir with another small apse in it; all decorated with a magnificent set of paintings.
Portal de información sobre la Historia y el Arte medievales, con la descripción de más de 600 monumentos, que ofrece al viajero la posibilidad de preparar los itinerarios de sus viajes a monumentos de ese periodo.